¡Bienvenidos!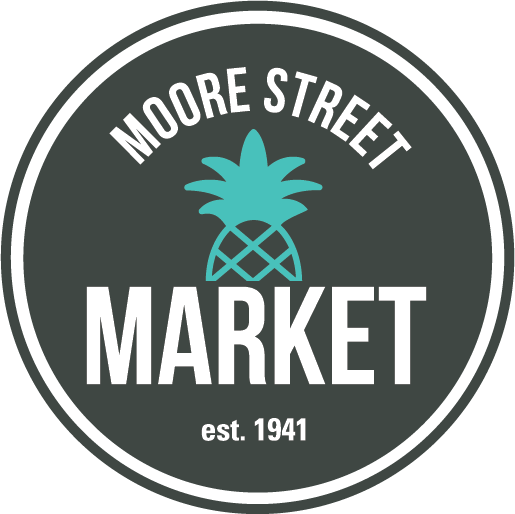 The only remaining market structure from Fiorello La Guardia's tenure as New York City's mayor, Moore Street was opened in 1941 and continues to be a mainstay of East Williamsburg, Brooklyn. Deeply rooted in Latino culture, the 15,000-square-foot market is undergoing a $2.5 million renovation, making it more vital today than ever before. Come along for the ride as we transform this glorious market for the 21st century! Moore Street Market is located within the bustling Graham Avenue shopping district in between the J and L subway lines.
Interested in hosting an event at Moore Street Market? Click here to learn more and apply.
Visit
Moore Street Market
110 Moore Street
Brooklyn, NY 11206
(southwest corner of Moore and Humboldt Streets)
Our Vendors
From authentic Caribbean cuisine, and fresh fruits and vegetables, to services like a tailor, barbershop, and salon, Moore Street Market has everything the local community needs.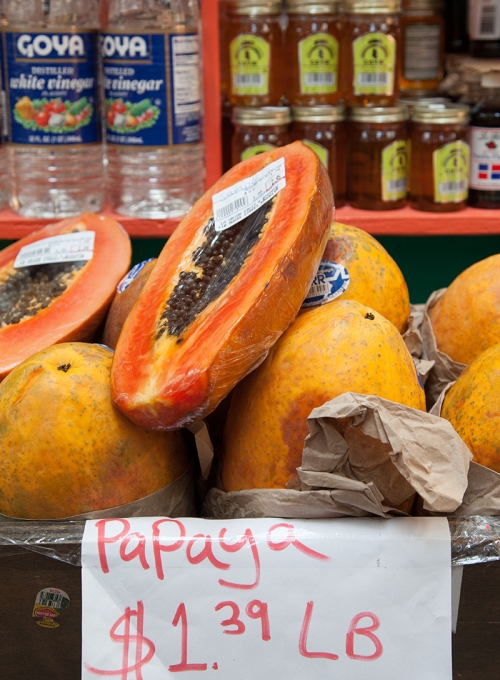 AC Tropical
Fresh produce straight from the tropics, supplying staples and dry goods for any and all Latin dishes. Come purchase the affordable and fresh produce of AC Tropical.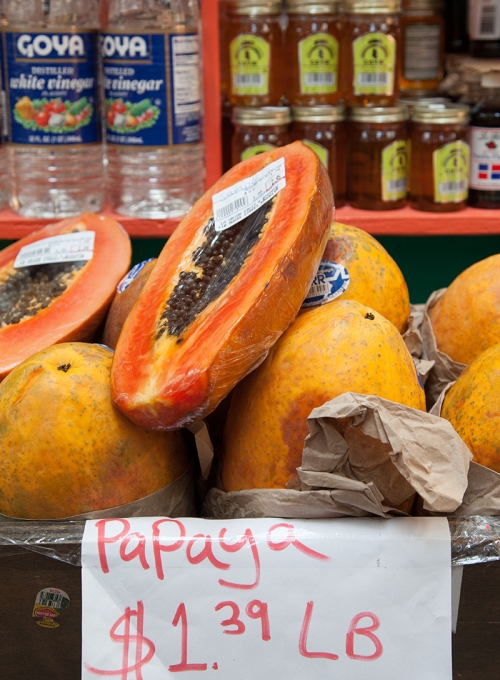 AC Tropical
Fresh produce straight from the tropics, supplying staples and dry goods for any and all Latin dishes. Come purchase the affordable and fresh produce of AC Tropical.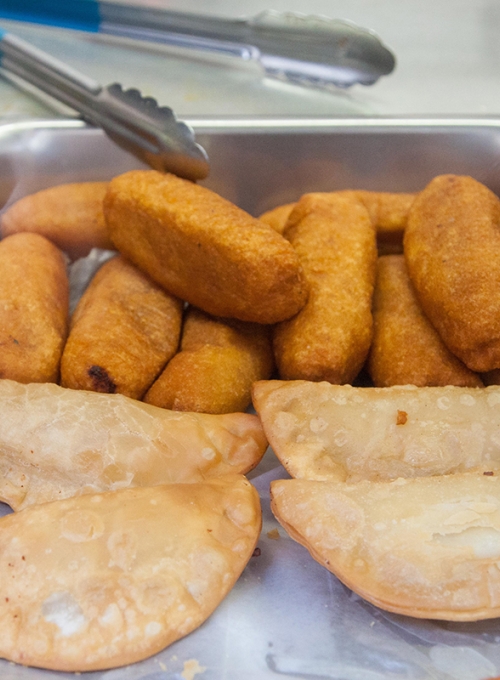 American Coffee Shop
Mexican-run lunch counter serves a host of Caribbean specialties, including alcapurrias, sorullos, bacalaitos, and empanadas.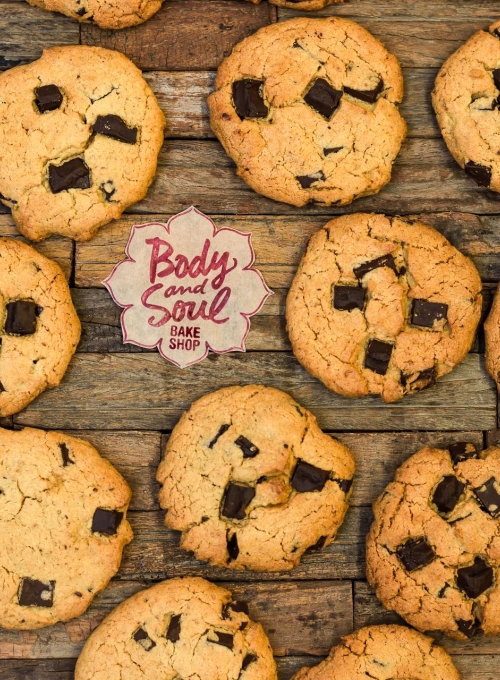 Body & Soul Vegan Wholesale Bakery 
We strive to create the best-tasting, most wholesome products. Our baked goods never contain artificial ingredients, trans fats, or unhealthy cholesterol. We use the best seasonal, locally sourced, non-GMO, organic ingredients whenever possible, and work with suppliers that share our values of sustainability and social responsibility. All of our great-tasting food is carefully handcrafted in small batches at our Brooklyn kitchen and delivered fresh to you to ensure gourmet quality.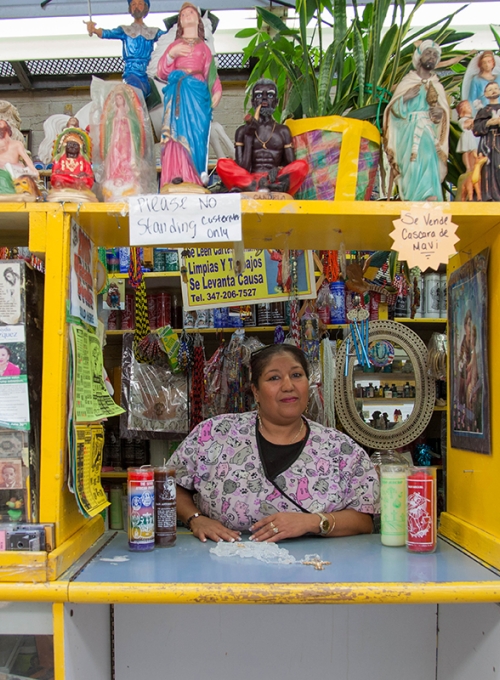 Botanica La Esperanza
The botanica specializes in selling different folk medicine, religious candles and statuary, amulets, and other products.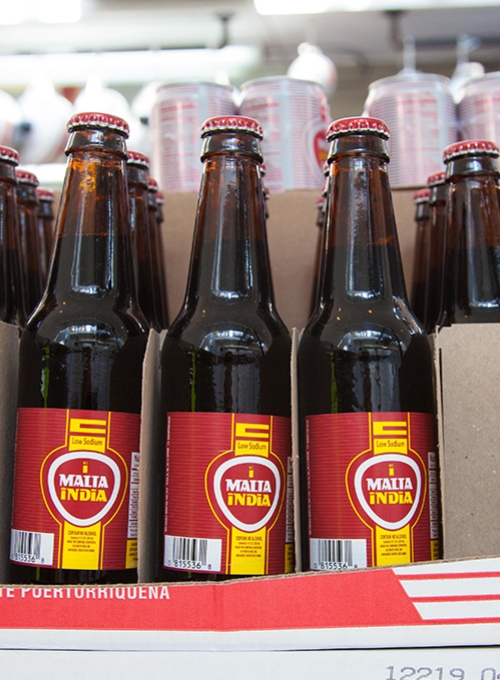 J&R Distribution
J&R Distribution is a mom and pa ice and beverage distributor located in the back of the Market – near the Varet street entrance. J&R's clientele range from bodegas in the Williamsburg area to stores across the East River in Chinatown.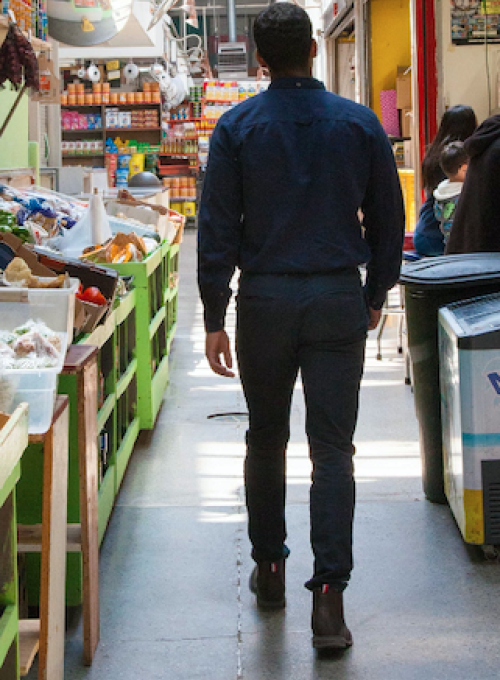 Jerez Tailor Shop
Jerez Tailor Shop steams and hems garments in the market, a great place to touch up a suit or alter some trousers!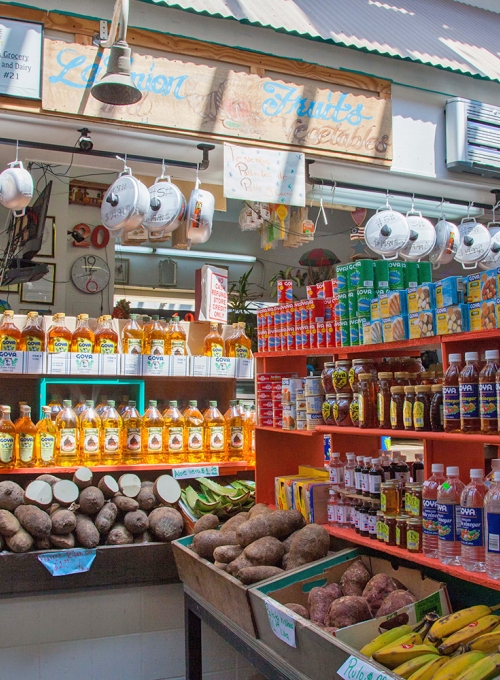 La Union Fruit & Grocery
La Union's aisles are filled with Goya products and artisanal spices that will liven up any dish. The array of products La Union houses makes the grocer an indispensable spot when planning your next meal.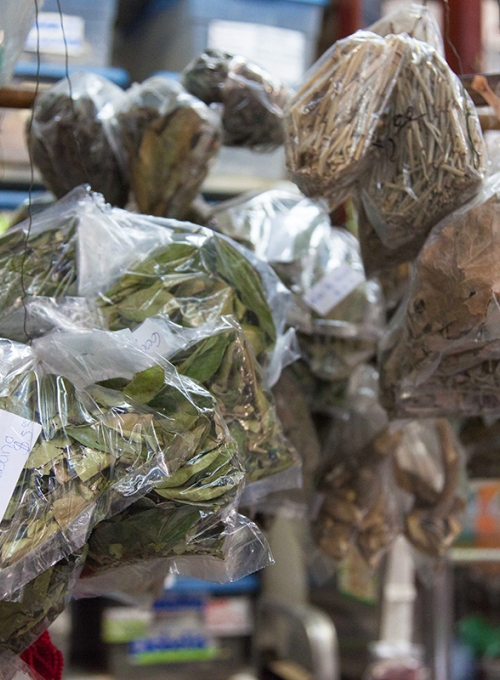 Las Gemelas
Las Gemelas has teas and items found nowhere else in New York and provides an indispensable niche in East Williamsburg.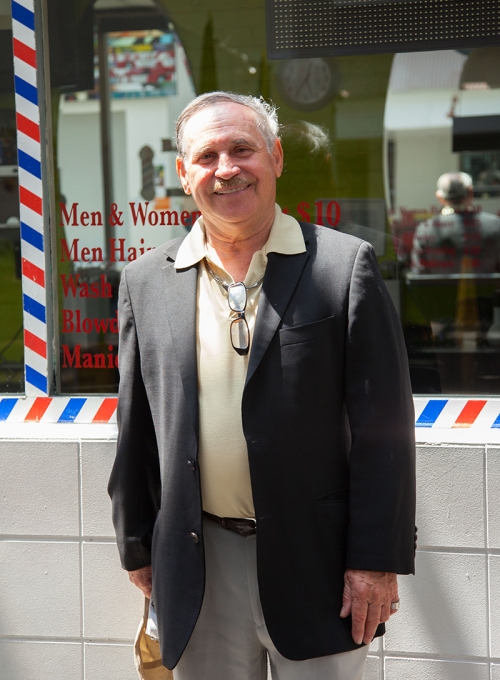 Latin American Barbershop
Latin American Barbershop is a Moore Street institution, providing haircuts and trims for any and all patrons.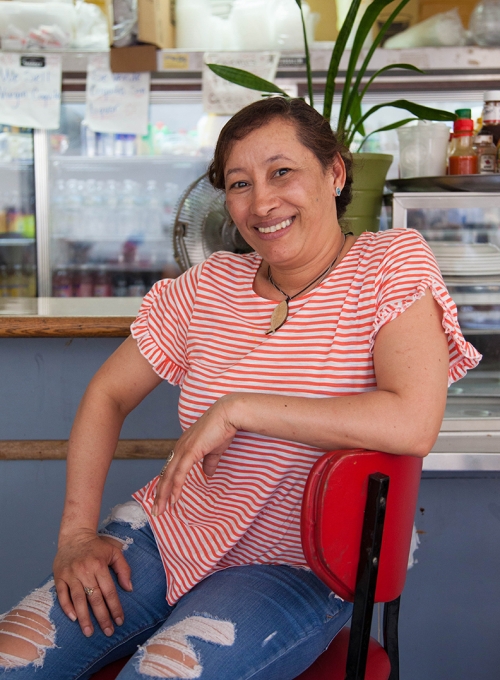 Neida's Beauty Salon
Neida's Beauty Salon is a great place for any style of hair-do you desire. Located past the seating area in Moore Street Market, the salon offers a beauty sanctuary in an energetic marketplace.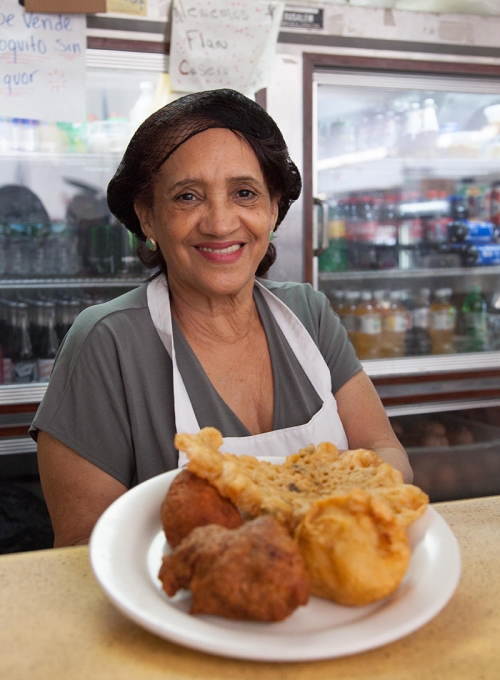 Ramonita's Restaurant
Ramona Rodriguez has been cooking delicious Latin cuisine in Moore Street Market since 1987. Ramonita's Restaurant serves a variety of foods: alcapurrias, pastelillos, rice, beans, steak, and pepper steak.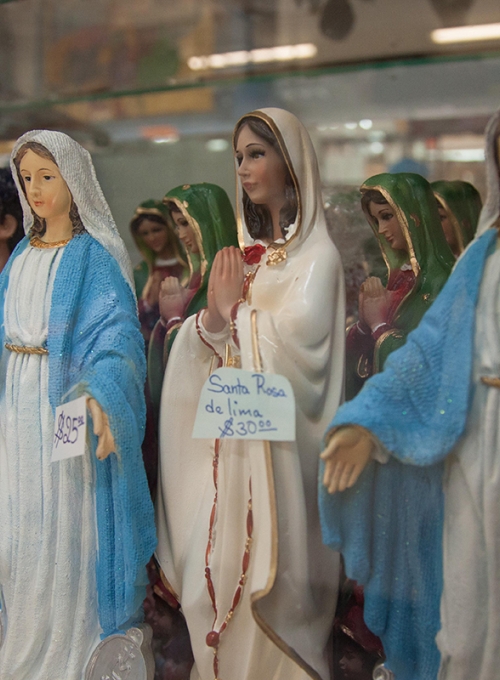 The Rose Thrift Shop
For the last six years, the Rose Thrift Shop has been the place to find unique and quirky knick-knacks. In the undisputed capital of thrifting – Williamsburg, the Rose Thrift Shop is a great addition when trying to find that thrifting treasure.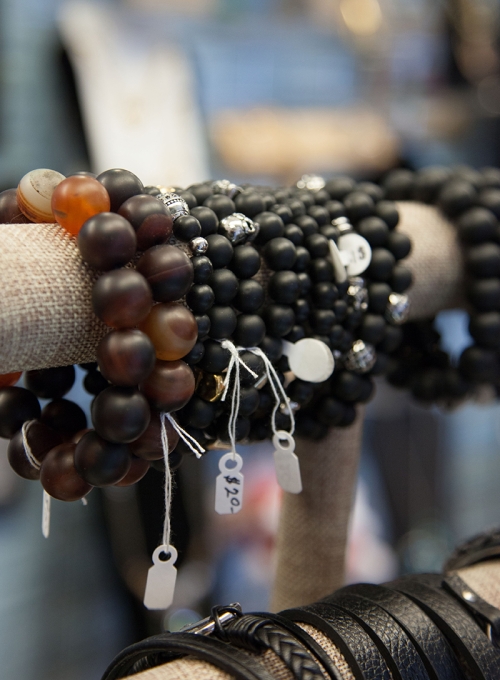 Torie's Treasures
For the last seven years, Torie's Treasures have supplied one-of-a-kind jewelry and fashion merchandise in the Moore Street Market. Skull baseball caps and Puerto Rican boxing gloves draw the eye in to this uniquely special storefront in the market.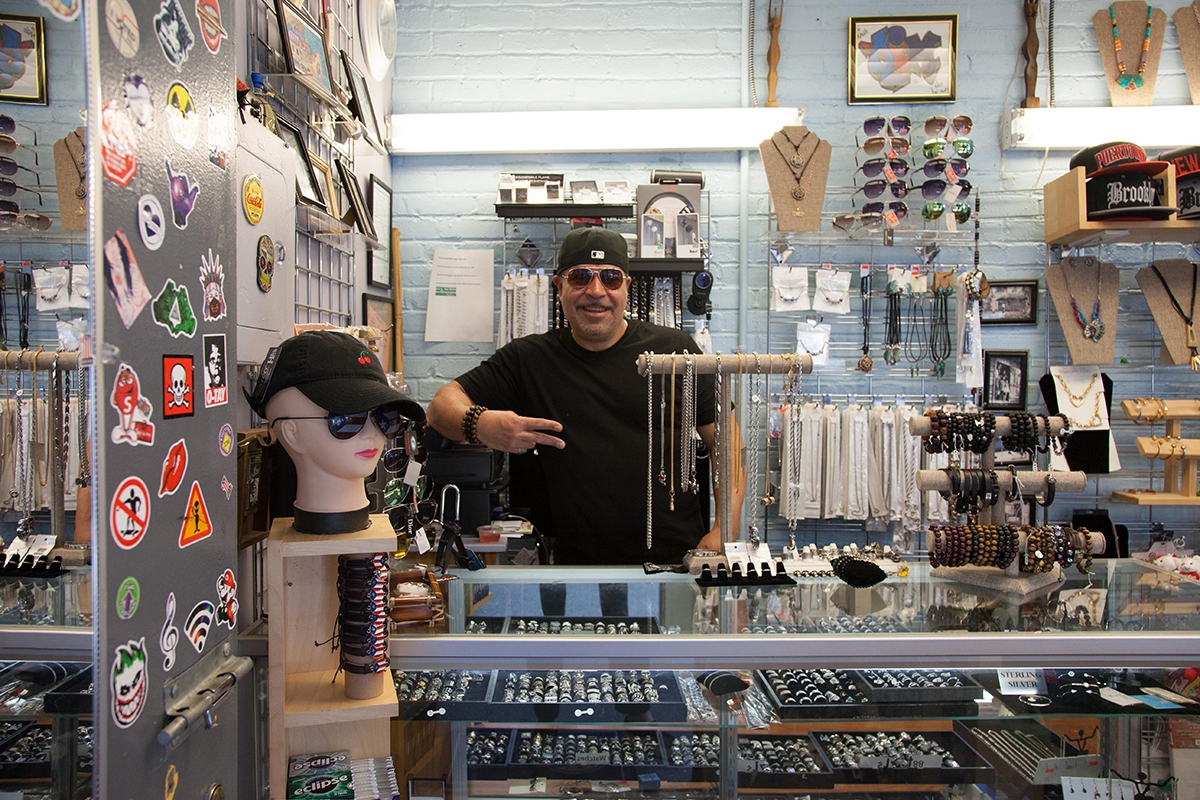 Contact Moore Street Market
Learn more about the market.
Follow Moore Street Market.